Chimney Hill Ranch is located just 7 miles Southwest of the Beautiful Hill Country town of Kerrville, Texas. 

Take Hwy 16 South of Kerrville for approx 7 miles

Turn left/east on Lower Turtle Creek Road / FM 2771

(There will be a flashing light at this intersection)

We are .2 miles off Hwy 16 on the right/south side of the road.

143 Lower Turtle Creek Road

Kerrville, Texas   78028

Click here to add text.Located on Beautiful Lower Turtle Creek in Kerrville Texas, Chimney Hill Ranch offers quality Exotic Animals for LIVE sales only.  Please scroll through our website to view the animals that we raise.  Delivery is offered for a fee.  Prices of stock will be based on current market and auction sale prices. 

Chimney Hill Ranch Exotics For Sale Kerrville Texas  Grants Zebra Zebras For Sale Buffalo For Sale Scimitar Horn Oryx For Sale Red Lechwe For Sale Blackbuck Black Buck Antelope For Sale Axis Deer For Sale Fallow Deer For Sale Live Animal Sales Trophy Axis Bucks  Trophy Fallow Bucks Exotic Animals For Sale Breeder Stock For Sale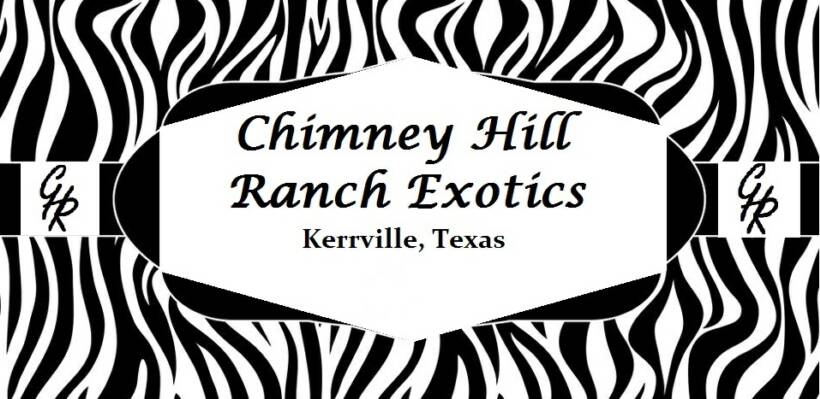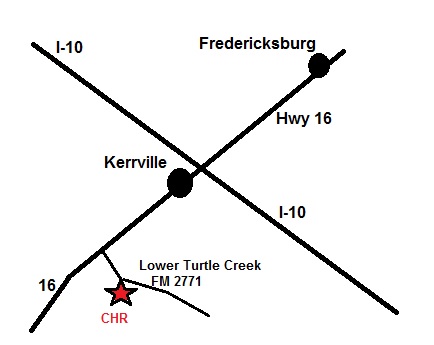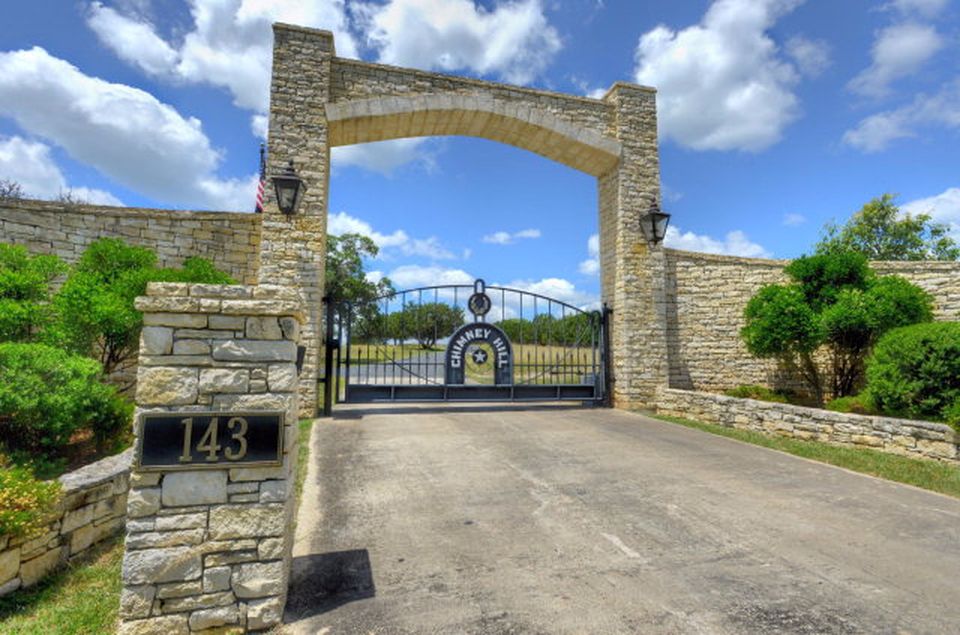 (Look for stone entry above)

Chimney Hill Ranch

512-845-1633 (cell)

Shipping/Location:

143 Lower Turtle Creek Road

Kerrville, Texas  78028

Mailing:

PO Box 295316

Kerrville, Texas  78029